Steven Orland's Coventry, Now & Then
Trinity Street & Timothy White's
---
The shape of Trinity Street hasn't changed much since this old photo was taken, probably in the mid-1950s, but the shape of the transport certainly has! Many Coventry people will remember Timothy White's chemist with fondness, and the building that housed it back then is still in use as a Wetherspoon Freehouse by the name of The Flying Standard.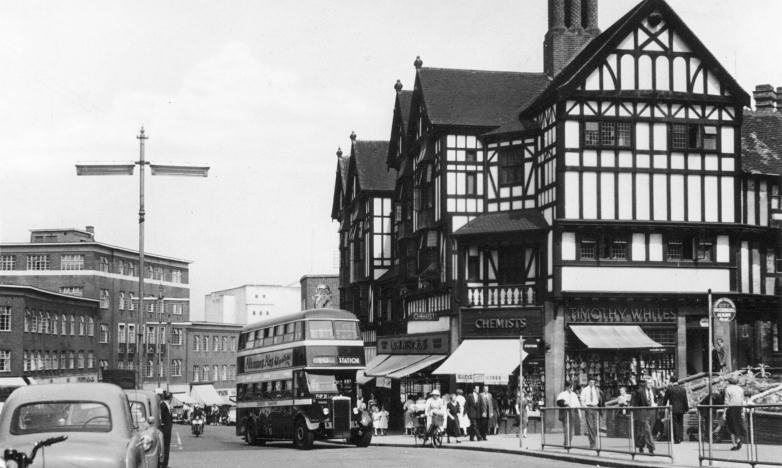 For further information about this "now and then", the date and various other aspects of the 1950s image have been discussed on the
Historic Coventry Forum
. If you wish to see a wider view of this scene from just a few years earlier, take a look at the now and then section on
Historic Coventry
.