Steven Orland's Coventry, Now & Then
St. Michael's interior
---
Here's my favourite place in Coventry again - the Old Cathedral in 2005 as it has looked since it was bombed on Thursday 14th November 1940.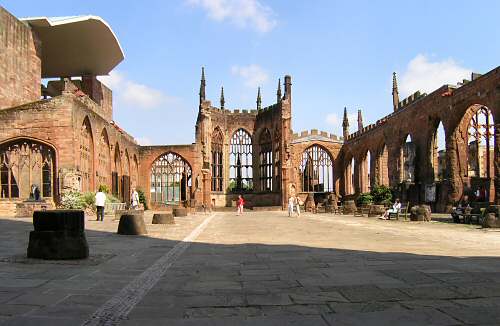 Now by rolling your mouse over the photograph you can go back in time to see what it looked like around 1900 when it was still a parish church. Watch the ruined stumps grow back into tall pillars again, and the glass reappear in the windows! It's still a lovely place - but now the sky is the ceiling!
Here's another pair of photos comparing the altar of St. Michael's in 1940 just before it was bombed with how people now see it in 2005.