Steven Orland's Coventry, Now & Then
Bullyard & Hertford Street
---
Down the other end of Hertford Street lies the Bullyard. It's now an open square, but before the war it was a narrow street with the Peeping Tom pub on the corner.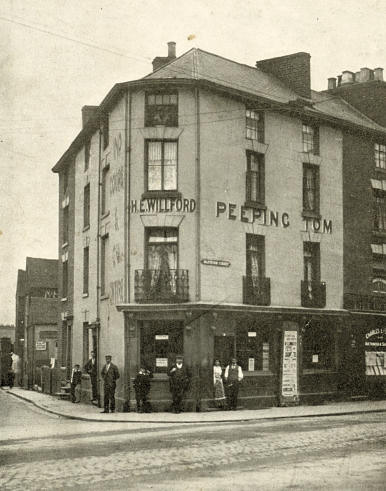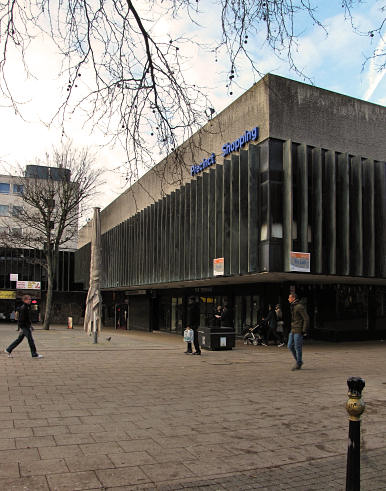 If you were now to turn to your right, you'll see right up Hertford Street towards Broadgate and the centre of town.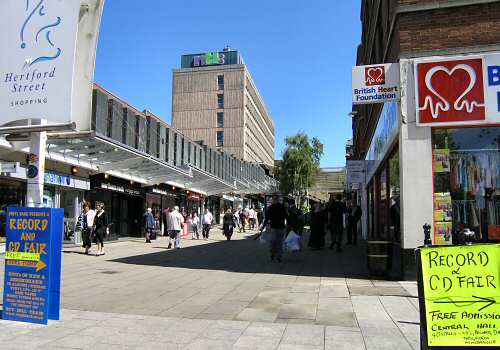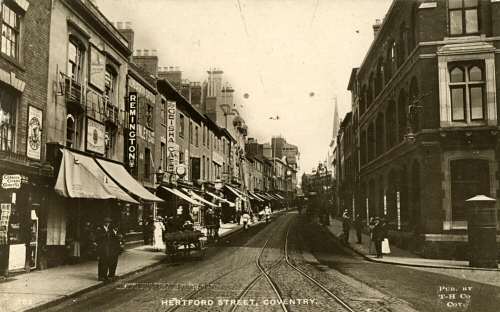 Can you see the tramlines? It looks quite steep for them to climb up!