Steven Orland's Coventry, Now & Then
Lady Herbert's Garden and Cook Street Gate
---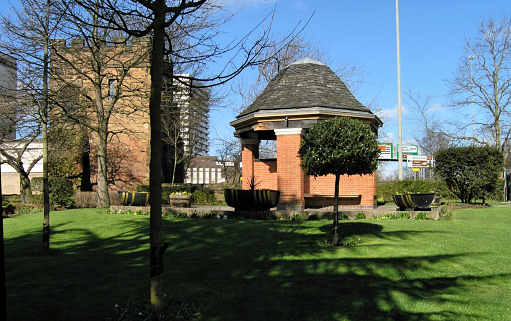 It's nice to see that some things don't change too much, especially when they are nice things like Lady Herbert's Garden. You can see that Cook Street gate is still behind the garden on the left.
The only thing that is different is that the Ring Road is now in the background. Back in the 1930s photograph, the buildings behind the garden were properties in Swanswell Terrace and Henry Street.
Please click here if you wish to see the photo's separately.