Steven Orland's Coventry, Now & Then
St. Michael's viewed from New Street
---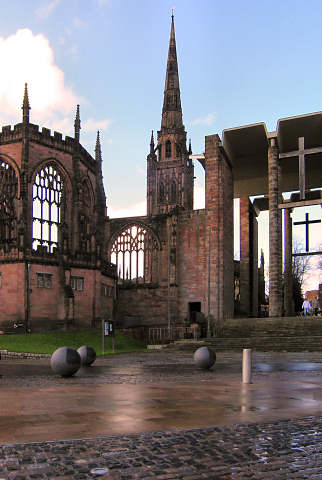 Once again, here's another photo of the old cathedral that we're all familiar with. But if you roll your mouse over it you'll see it go back in time again, to the 1930's.
In the old photograph, the pavements at the bottom show that the 1930's photographer was standing in New Street to take this picture. New Street has long gone, and now we're standing in the grounds at the front of Coventry University.
The ground was once quite flat here as you came out of New Street, crossed over Priory Street, and walked up St. Michael's Avenue opposite. Now the ground has been built up, so you can climb St. Michael's Steps to walk between the Old and New Cathedrals.