Steven Orland's Coventry, Now & Then
Broadgate viewed from Holy Trinity Church
---
Most visitors to town will be familiar with this view from the garden at the front of Holy Trinity Church looking across the top of old Trinity Street into the newly paved Broadgate. In 2012 the top of Trinity Street is no longer open to traffic and has a pleasant lawn and seating in its place.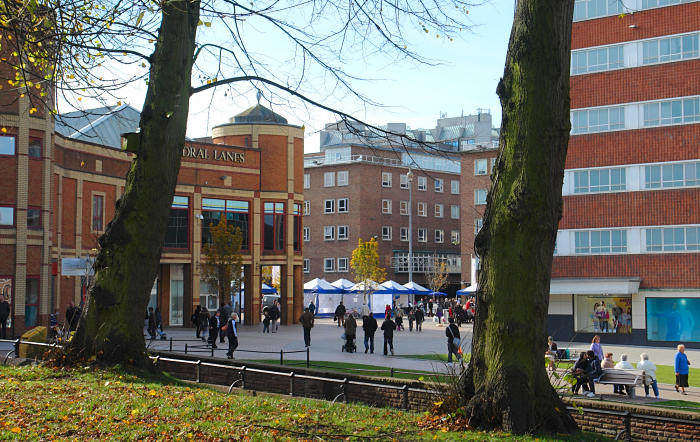 Clicking on the 2012 photo will take people of a certain age back to how they might have remembered it from 1960 when buses and traffic flowed from Trinity Street into and around Broadgate Island. This link will take you to a pair of photographs looking back in the opposite direction.
Please click here if you wish to see the photo's separately.