Steven Orland's Coventry, Now & Then
St. Michael's viewed from Bayley Lane
---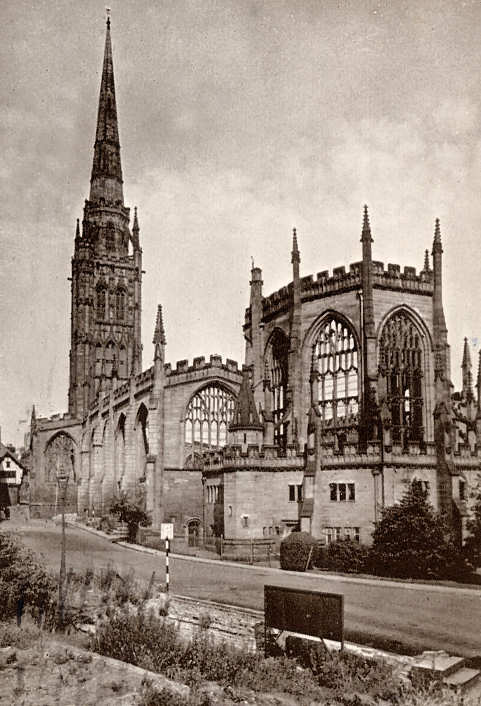 Here is another picture of the tallest medieval tower and spire in the country. Although Salisbury and Norwich cathedrals have taller spires, they are much younger, unlike ours, which has stood for almost 600 years. Our cathedral is a standing monument from the Coventry Blitz on the 14th November 1940.
The black and white picture is from 1955 but the coloured picture was taken in 2011.
The photographer, in both cases, was standing quite close to the entrance of a medieval cellar, which was discovered soon after the war. Although the war destroyed many things, the destruction often revealed many surprises, things that had remained a secret for centuries. One example of this can be found in Much Park Street.