Steven Orland's Coventry, Now & Then
Bayley Lane
---
Just outside the Old Cathedral is Bayley Lane. This street has been around since early medieval times and was once next to the castle.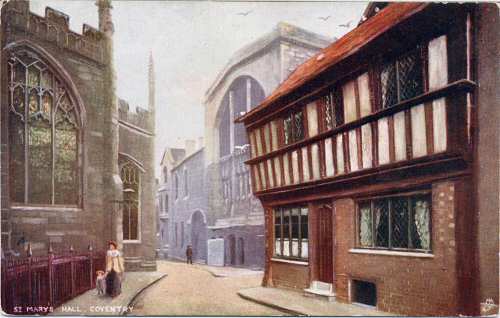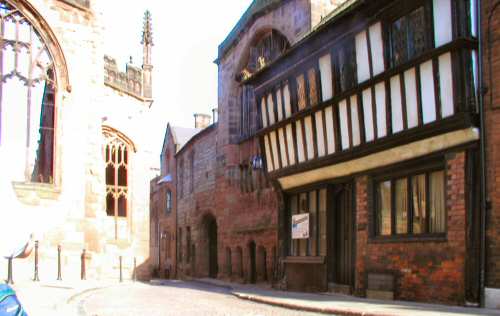 The postcard in the first picture above was from about 1900 and as you can see, it looks the same today with the cottage at number 22 and St. Mary's Guildhall next door. The only difference is that the glass is now missing from the cathedral windows!
---
In between the Guildhall and number 22 Bayley Lane (as mentioned above) used to stand these stocks, shown on the left around 1919. Many thieves and mischief makers would have once been locked into these as a punishment.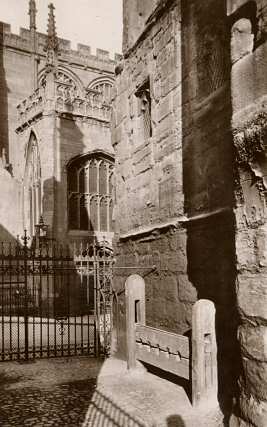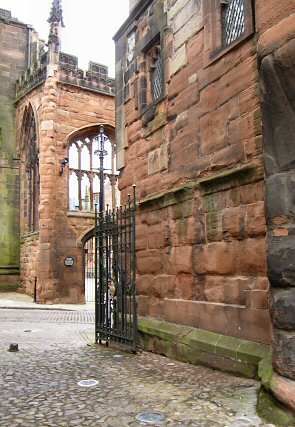 The stocks are no longer there, but there is still a set quite near to where I live - next to the Bull's Head Pub on the Binley Road.