Steven Orland's Coventry, Now & Then
Council House Earl Street
---
The Council House is not as old as it looks. It was built between 1913 and 1917, rather surprising considering it was during the Great War, and opened on the 11th June 1920 by the Duke of York who later became King George VI in 1936. This old photo was probably taken not long after it opened judging by the style of the cars.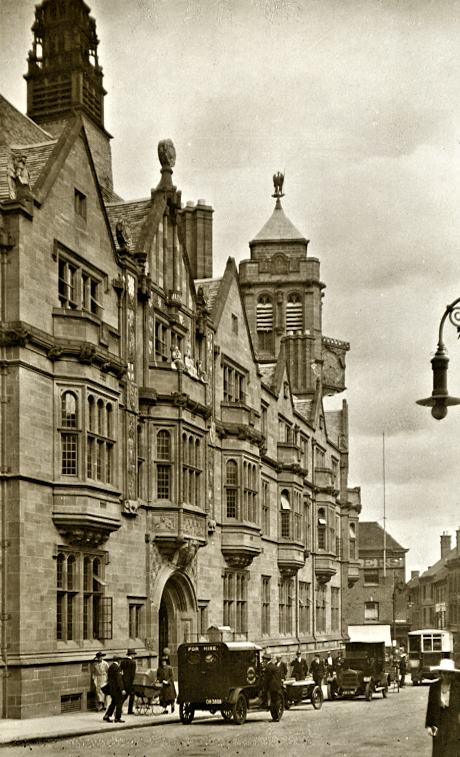 Please click here if you wish to see the photo's separately.
All "new" photographs by Steven Orland. All "old" photographs are taken from old postcards or prints.
---
---
---